Workspaces to create, innovate and grow
Our workspaces
Smithfield Works covers three areas:
Lower Ground, Clayworks – communal and hot desking space with a mixture of sofas, chairs and desks; six private office suites; private video / phone booths; two meeting rooms; 12-person board room; kitchen space; showers and drying room
Ground, Clayworks – self-contained private office space with reception, meeting room and kitchen
Ground, 2 Smithfield – communal and hot desking space including booths and additional co-working zone; phone hub; five private office suites; meeting room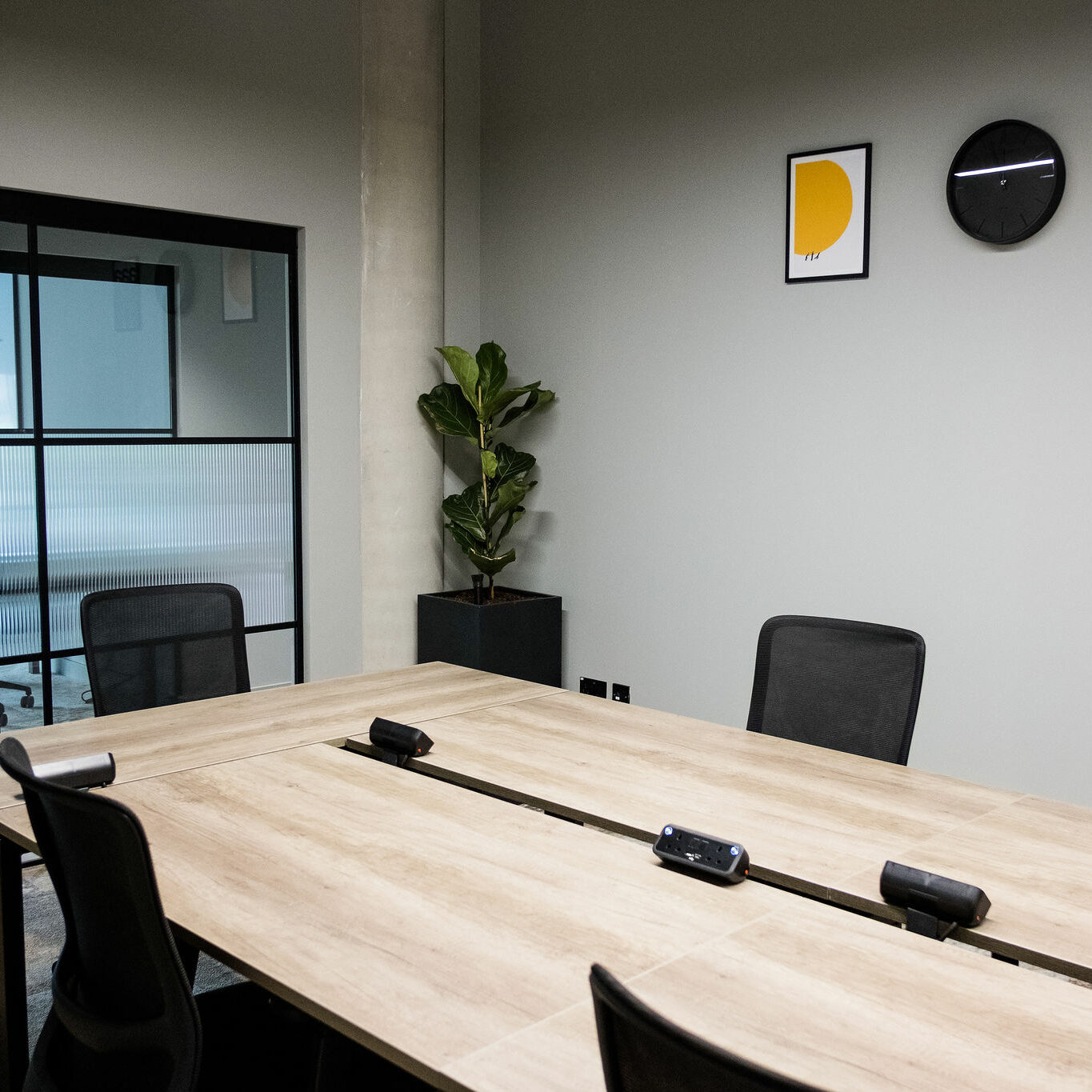 Private Office Suites
When it comes to your business' workspace, we know you don't want to compromise. After all, a quality working environment is one of the top 5 reasons why people choose an employer. Smithfield Works' Suites range from 5 to 14, and with a whole variety of suites to choose from, you can find the one that's tailored to you.
"Imagine a world where people say, I can't wait to get to work"
It also helps to know that, if you need to grow, there'll be space in the building you love to accommodate your success.  You'll also benefit from the culture and creativity of other businesses in the same building. With a vibrant, eclectic community, in a gigabit city, you'll have innovation and disruption at when you need it, and a door to close when you don't.
Come and talk to us about your office plans and we're sure you'll want to be part of our community.
Browse All Suites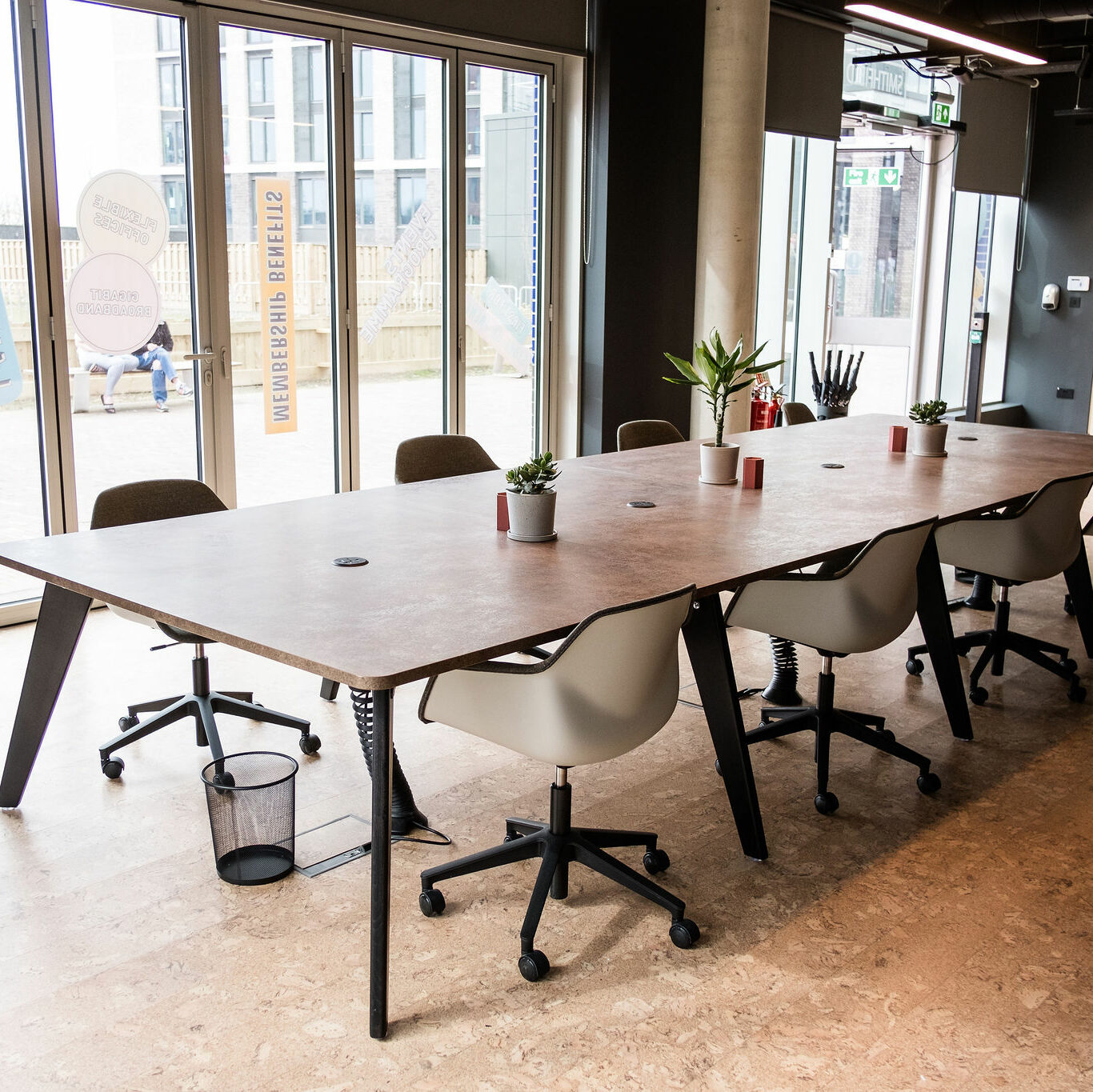 Hot Desks
There are always days when a coffeeshop or kitchen table won't do. You might need a place to focus, a place to feel inspired or just a change of scenery.
"Take the leap without taking the risk"
Hot-desks are booked by the day or we have a monthly membership available, so you can pop-in whenever you need and enjoy the benefits of a vibrant and professional office. We can't promise you'll want to go back to that coffee shop.
For more information, sign up for updates below and we'll be in touch. 
Book a Hot Desk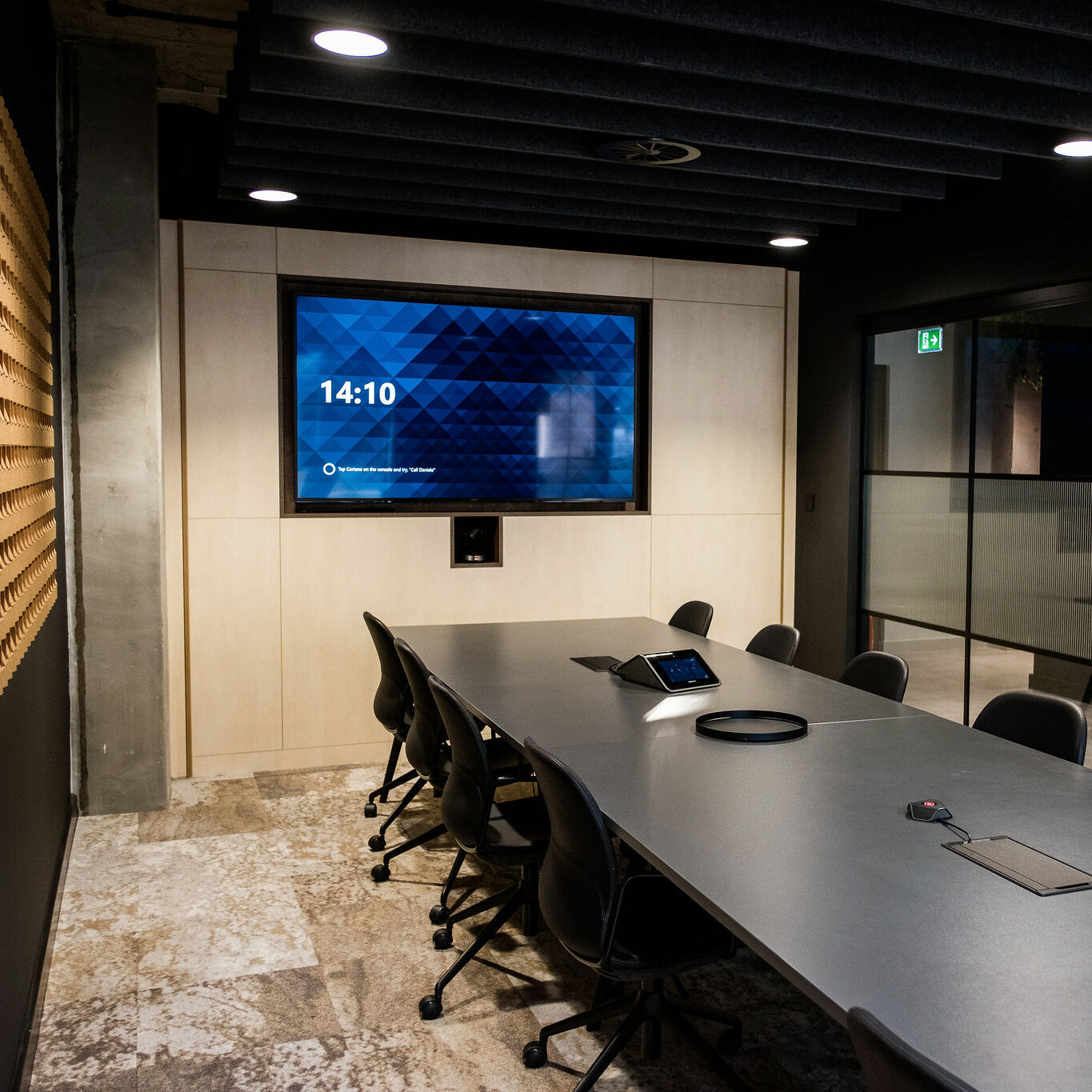 Meeting Rooms
Meetings rooms are available to all Smithfield Works members. We wanted to create a space where creative businesses could thrive. Having an impressive place to pitch is key to that success.
"Sometimes you need meeting room that's as good as your idea"
Whether you need to discuss the details of your latest idea; or you're looking to impress a potential investor, our meeting spaces are professional spaces, set-up with the latest tech but they won't break the budget.
Book a Meeting Room
Talk to us
Got a question? An opinion (or two)? We'd love to hear from you.
Use this form to tell us a little about yourself. We can answer any questions you might have about moving into a co-working space, or what it'll be like to be connected to a creative community. Speak soon.