Meeting Rooms
All Smithfield Works members can rent a meeting room from 9am to 5pm, Monday to Friday. If you're not already a community member, you can become a member now. If you are a member, you can go ahead and book right away.
A place to collaborate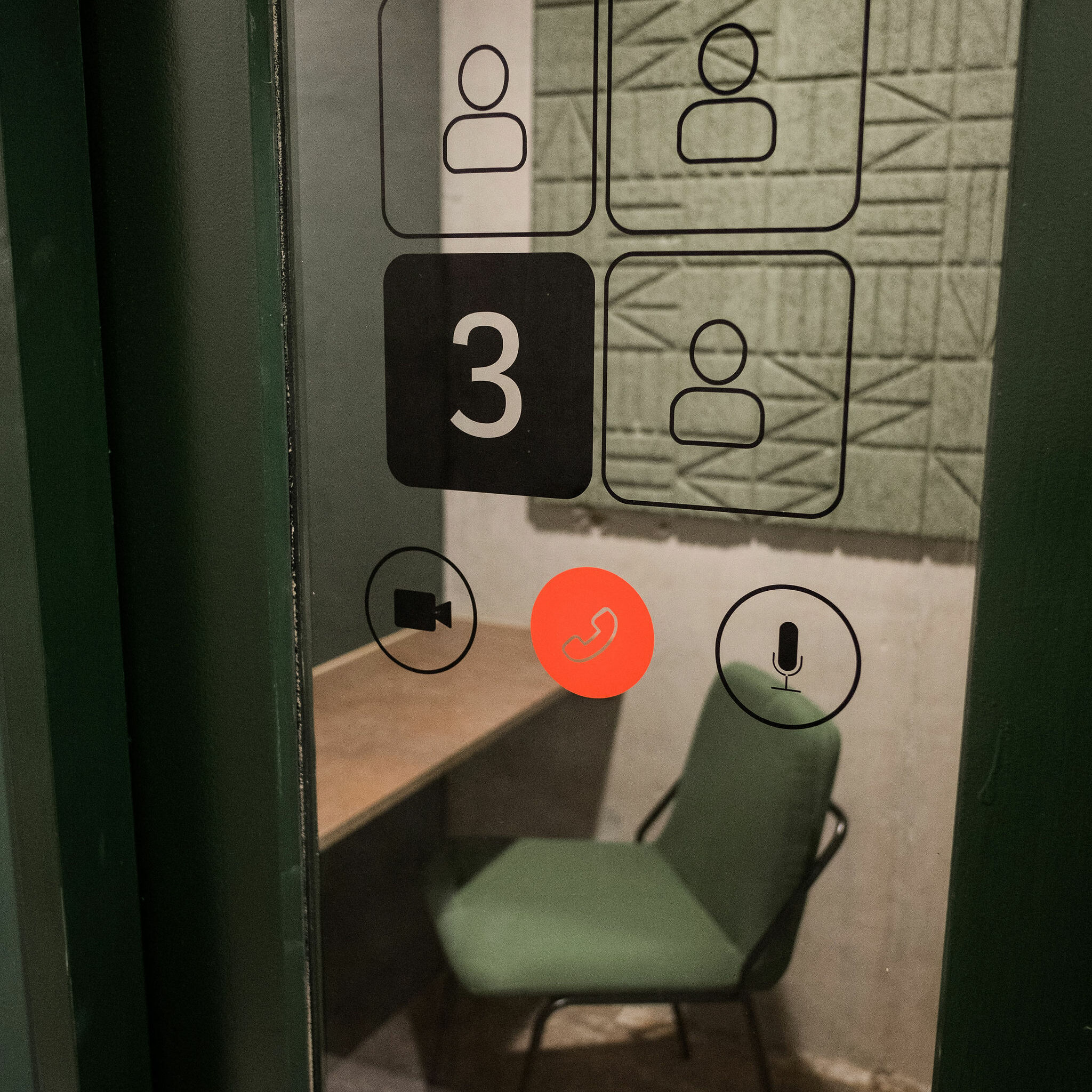 Private Booths
For members using our co-working space, we recognise that there are some calls you'd rather take in private.
We have a number of booths available for those conversations where you need a little bit of space.
No need to book, just pop in to a free room whenever you need.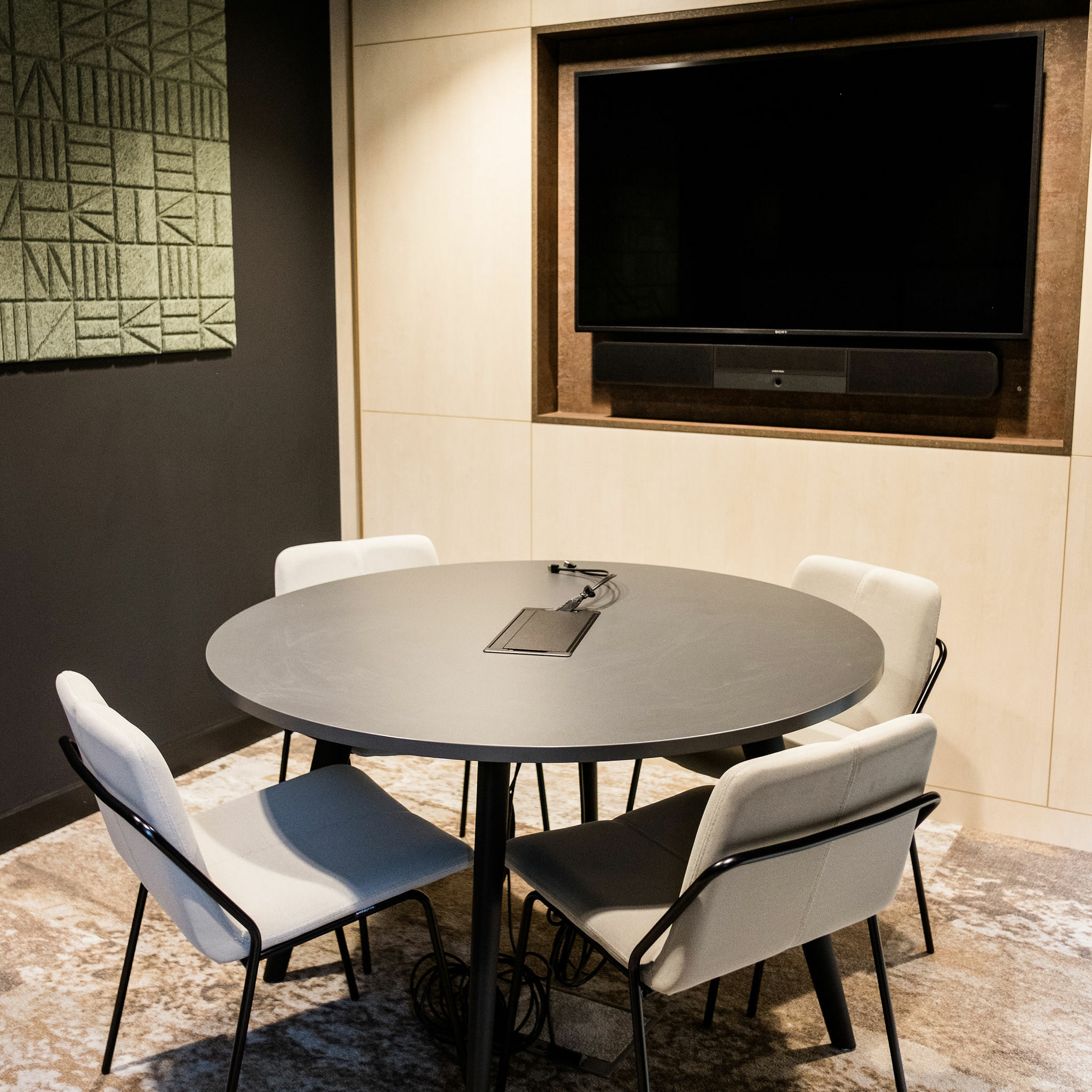 4-6 Person Meeting Rooms
Need somewhere private to meet a client, collaborate with your team, or discuss the next steps in your business?
Our 4-6 person meeting rooms are ideal, with comfortable furniture and fully equipped AV facilities.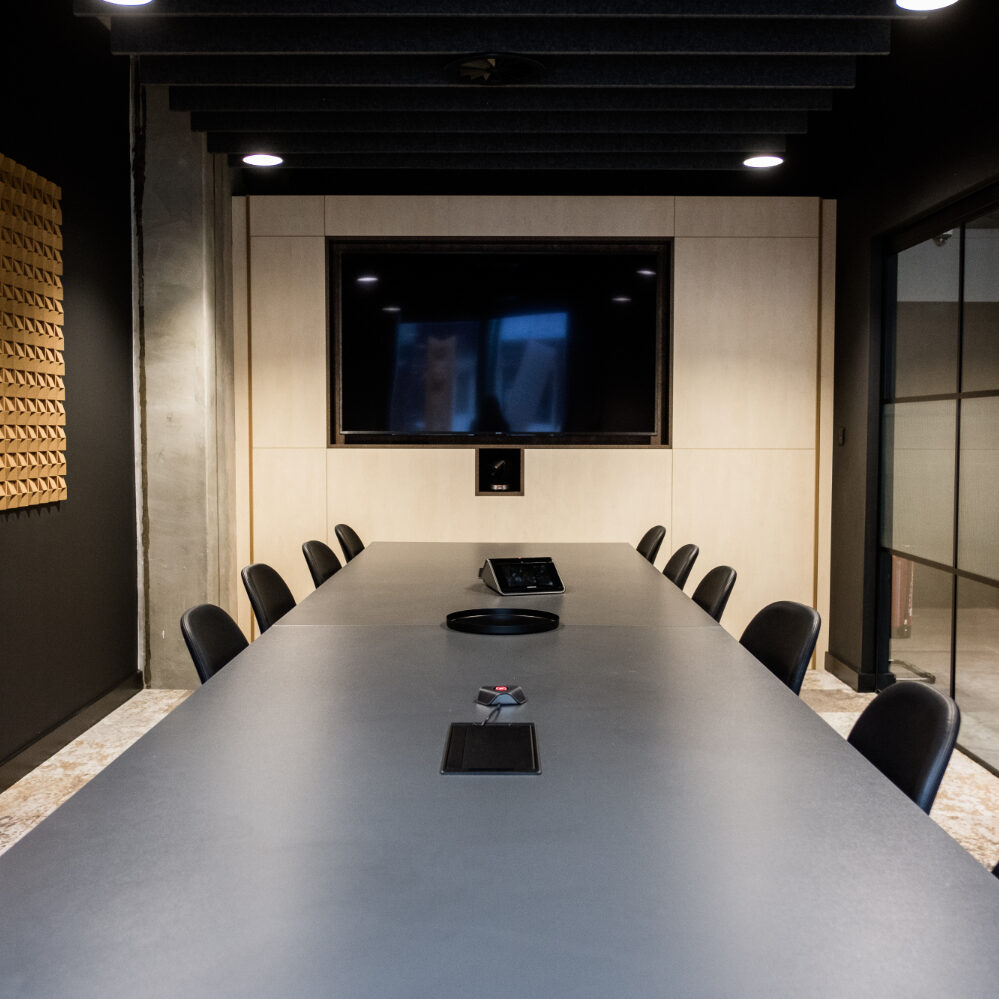 12 Person Board Room
Whether you're pitching for new work, giving a full company update, or bringing your investors on the journey with you, our board room is a professional environment for you to represent your company.
With space for 12 people, plus phone and video conferencing facilities, all it needs is your next big idea.
Availability:
Monday to Friday from 9am to 5pm
Duration:
You can book any meeting room for just one hour or a full day.
Specifications:
Meeting Rooms
Perfect for video conferencing
55" full HD screen with camera mounted under the screen
HDMI and USB connections available
Boardroom
Perfect for video conferencing
65" full HD screen with camera mounted under the screen
Control your video conferencing via the tabletop control panel with built-in speaker
Hold seminars and presentations in the communal space with the Laser Projector with motorised projector screen which is connected to a ceiling mounted speaker system
Cost:
Prices start at £10+VAT per hour
Looking for something else?