The Perfect Venue
Hire Smithfield Works for your next event.
Looking to hold a networking day, a series of talks, or an exhibition? Smithfield Works is an ideal venue for small to medium sized events.
We've welcomed a huge range of organisations and individuals to Smithfield Works, looking for a modern, flexible, and inviting space for their event. From Chancellors to charities, colleges to consultants, our communal spaces are available to hire both during and outside of usual business hours.
Hire starts from £150 for a half day within business hours. To find out more or discuss your upcoming event, please get in touch.
Our communal spaces at Smithfield Works benefit from:
Projection facilities (Lower Ground Floor, Clayworks only)
Flexible space suitable for seated or standing events
Comfortable, informal break-out areas
Kitchen facilities with free tea & coffee
Catering options available by Hilton (extra charge)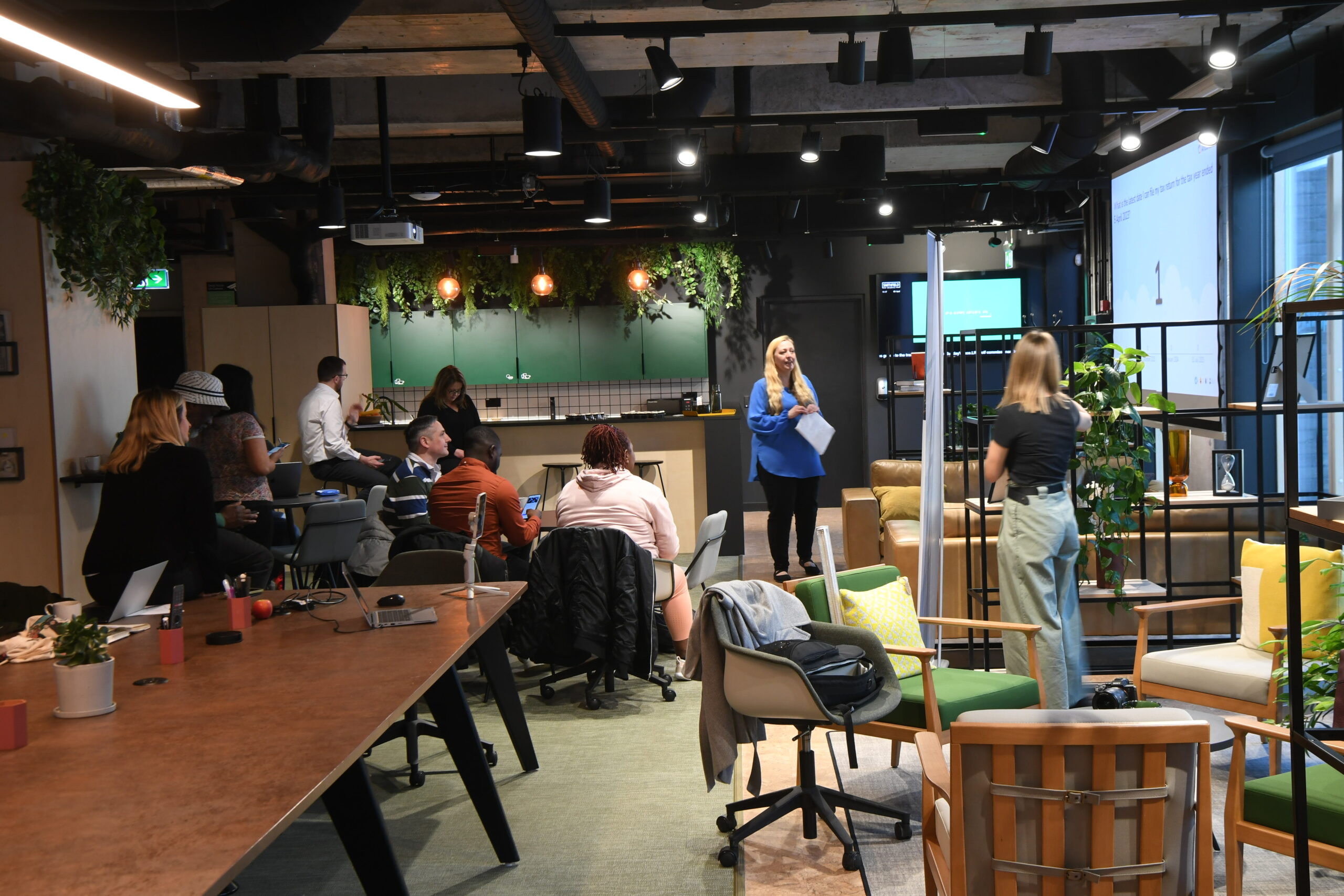 Looking for something else?